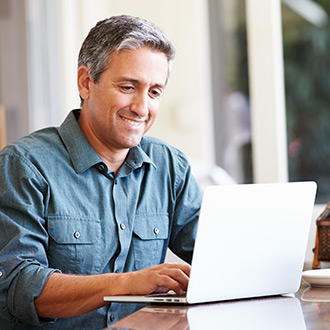 The Financial Education Center is designed to give you an overview of our financial markets, either as an investor or as a more active trader. An investor buys a stock in hopes that it will increase in value over a relatively long period of time. As such, he is concerned with company fundamentals that will support an upside price move over a period of time that will be too long for the professional trader. The professional trader, on the other hand, is constantly looking for movements in prices, and is constantly transferring his capital into stock prices that are already "on the move," regardless of whether that move is to the upside or downside. A trader is more in touch with short and intermediate-term price swings because of a tight form of risk management and in an effort to achieve a significantly higher return on his capital. Whether you choose to be an investor or a trader depends largely on your personality and your trading capital available.
Please understand this is a guide and is by no means a comprehensive course. Online Trading Academy has furnished this information to help create more responsible traders and investors in the public arena. For further information, please click on the links within each section (on the menu to the left) to find out how to get a more in-depth education in this fascinating world.
On the right side bar of almost every section, there are recommended reading and CD links that will give you more information about the topic and allow you to purchase the items. In addition, recommended courses that you can take at a local Online Trading Academy center are shown. If you feel you need more information about the topics covered in The Financial Education Center, these recommendations are the place to go.