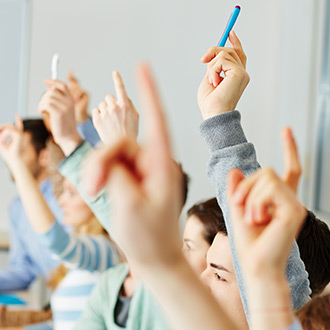 So you got an invitation to an
investment seminar
. In just a few hours you can learn secrets that will allow you to strike it rich in the financial markets. Best of all, there's no charge whatsoever. So what's the catch?
At Online Trading Academy we offer our own investment seminar called the Power Trading Workshop, so let's talk about that. It's a $495 value based on our regular daily rates, but we give it away for free as long as the student is able to wait for an open date. (These events are often sold out months in advance.) We do this because we believe we have a quality product in our trader and investor education. The student who attends our investment seminar will learn about our simple, rules-based trading strategy. The instructor will probably take them through some live examples of what's happening in the markets that day. They'll get a tour of the facility, see the professional workstations used by our continuing students, get a chance to talk to some of these students one-on-one. It's a "free sample" that makes you want the product, we hope.
A less valuable investment seminar is one in which the entire event is a sales pitch. A company might rent a hotel ballroom, bring in professional speakers for a "road show", ask you to pay for the real thing, then disappear after the event. If you have questions, there's nobody to answer them. And often you're asked to buy proprietary software at considerable cost to get the "edge" that has been promised.
The key thing to remember is that the successful investor is the educated investor. You really do need training and practice to begin seeing patterns in the markets while you develop a trading rhythm and overcome personal bad habits that make you hit the sell button too soon, or hold onto a loser for too long. There is a winner and a loser in every trade, and the winner is almost always the more skilled and experienced investor.
An investment seminar has a legitimate place in providing these skills and experience. Just be sure it's not a "one-and-done" concept. Ask these questions of the presenters or the company organizing the event:
Do the presenters have real world experience as investors and traders?
Is there a learning track for future education after the event?
If I have questions, can I get them answered in a timely fashion?
If the answer to all questions is "yes" then the investment seminar is worth your consideration.